Europe's Electrified Places
'Electrification' can take many forms, but at its heart, it is about introducing or increasing the deployment of electricity to power key aspects of our everyday lives.
There are plenty of locations across Europe leading the way with innovative electrification projects – here are five of them.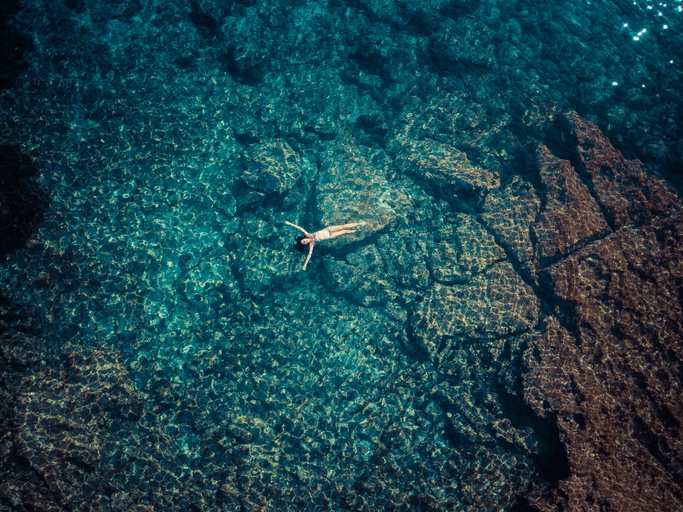 Eliminating Gasoline and Diesel on Formentera
Formentera is the smallest of Spain's Balearic Islands, and home to around 12,000 people – and it could be the first island in European waters to banish gasoline and diesel vehicles.
A popular tourist location where visitors have long been accustomed to driving their own cars, the number of cars on the island balloons to around 15,000 each day during the peak summer season.
Little surprise that the island has now introduced limits on the number of combustion vehicles – cars and motorcycles – that can arrive on the island by ferry each day.
Instead, visitors are encouraged to use the island's emissions-free fleet of electric hire cars, pedal bikes and motorbikes. Just 19 kilometres from one end to the other, the island's diminutive size means electric propulsion is a perfect solution for most transport needs.
The island has also sought to make it easier to get around with an electric vehicle, introducing tax incentives for hotels and tourist apartments installing electric vehicle charging points.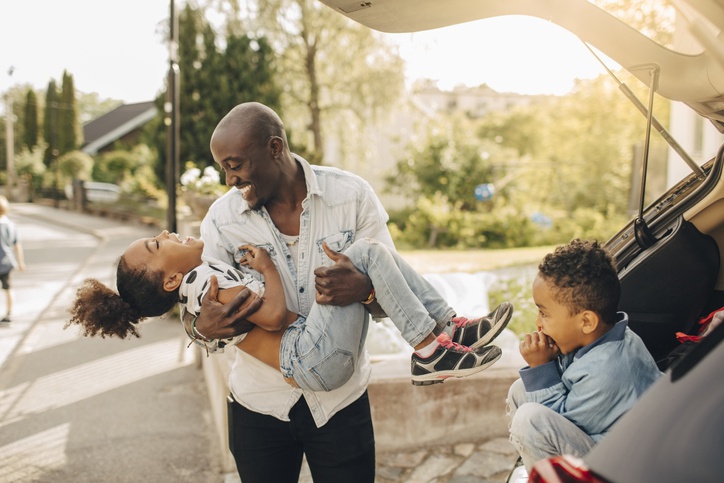 Stockholm Home Charging
Stockholm in Sweden has one of the highest adoption rates for electric vehicles of almost any city in Europe – the result of an effective public information campaign targeted at people who have a driveway or garage of their own.
Stockholm has provided online guides for residents and housing associations on how to incorporate electric vehicle charging into their homes, and even hosted after-work seminars between homeowners and electric vehicle charging point providers.
Stockholm has become the capital of home-charging as a result, with more than 3,000 private charging points installed on driveways and in garages throughout the city in recent years.
The growth of private charging stations has broadly mirrored the growth in sales of electric cars themselves. In the first half of 2019, sales of electric cars in Sweden grew by around 250% compared to 2018.
While perhaps not the perfect solution for a crowded metropolis with a greater reliance on on-street parking or public transport, Stockholm is a shining example for what could be achieved in hundreds of towns and cities across Europe.
The Sognefjord Electric Odyssey
Norway already has the largest rate of electric car ownership per capita of any country in the world. Now, the country is looking at other ways to improve air quality through electrification. And it's looking at its traditional links to the sea to achieve it.
Lavik and Oppedal are two villages either side of the 'King of the Fjords', the Sognefjord, on Norway's Atlantic coastline. The two towns are connected by a car ferry route which, until recently, relied on an inefficient diesel vessel to transport vehicles from one shore to the other.
In 2015, this route's reliance on diesel ended. Norwegian ferry and boat operator Norled AS introduced the world's first zero-emissions car ferry, MV Ampere, a battery-powered vessel capable of making the short hop across the Sognefjord multiple times per day.
Amid a wider plan to electrify the country's fleet of ships, Norway aims to have 75 electric ferries navigating its fjords by 2022 Statens vegvesen, the Norwegian Public Roads Administration. Norway plans to cut emissions from all forms of transport by 50 percent by 2030, and the electrification of ferries represents a major reduction in CO2 emissions.
Norway even aims to put the world's first hydrogen-fuelled ferries on water by 2021, further accelerating the shift to sustainable, low-emissions power in the maritime industry.
A Balance of Power on Porto Santo
The small island of Porto Santo, 50 kilometres off the coast of Madeira, is a true hybrid when it comes to power, drawing on a mix of diesel, solar and wind power to meet its energy needs.
Yet, the ability of renewable energy sources to produce power is at the mercy of the weather. Peaks and troughs in energy production can depend on how sunny or windy it is from one day to the next.
This is where the island's fleet of electric cars steps in, aided by an innovative 'vehicle-to-grid' power system. This does exactly what its name suggests: as electric cars are plugged in to charge their batteries, they have the ability to put power back into the grid as required.
If the wind drops for a period of time, or the sun is obscured by cloud cover, electric vehicles plugged in at that moment can reverse the flow of energy, putting some back into the grid to supplement household energy requirements.
Given the average car spends around 90% of its time parked[1], this could prove invaluable in balancing the growth in electric vehicle sales with the higher requirements for electricity to keep them charged.
With potential volatility from renewable energy production, vehicle-to-grid technology means electric cars don't simply provide transport for owners. They help provide a greater overall balance to Porto Santo's power needs by becoming mobile energy stores themselves.
Zero-Emissions Wine Tours in the Brda Hills
Slovenia's commitment towards sustainable living and eco-tourism saw its capital, Ljubljana, named Europe's Greenest Capital in 2016.
But the country's efforts to enhance environmental-friendliness aren't solely confined to the city. Further west, the Goriška Brda wine region is using electrification to bolster its reputation for gastronomy and fine wines.
With its gentle, rolling hills adorned with verdant and highly productive vineyards, the region has become increasingly popular in recent years for wine tours. And electric bikes are offered to tourists for the short hop between different vineyards and restaurants.
In total, there are around 280 kilometres of cycle trails that criss-cross the region, roughly equivalent to the distance between Paris and Brussels, making e-bikes a compelling prospect for traversing this unspoiled slice of the Slovenian countryside.
With small electric motors taking the sting out of cycling up and down hills between stops, electrified transport options are making the region immediately more accessible and enjoyable for visitors.
Gastronomy aside, perhaps the ideal pairing for a Slovenian white is an electric pedal bike.